10 startups in Vietnam that have reached over 1 million users
Vietnam is full of startups these days with hackathons and events galore. But before all this hype and momentum came along, Vietnam quietly produced a number of successful mobile-oriented startups out of the woodwork. Here's a list of just a few in both the mobile and non-mobile spaces that might interest you. The benchmark I've come up with here is that these tech companies (some of them can no longer be considered startups) have reached the million-user milestone. They all, via Facebook growth strategies, word of mouth, or brute force marketing, have been able to get more than a million users, and that in itself is a feat of strength.
You'll notice right away that most of these companies specialize in games, but some have tread the road less traveled and gone on to interesting things like productivity and photo sharing.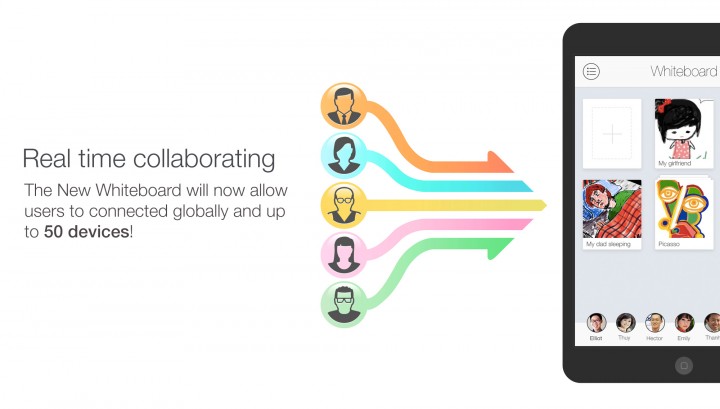 Greengar is one of the most successful mobile app companies coming out of Vietnam. It was once an app studio which built a plethora of apps from productivity to games, but since entering the 500 Startups program in Silicon Valley, it has focused solely on its most successful app: Whiteboard. The app allows users to collaborate on a shared whiteboard with text, paintbrushes, and more. The app is mainly targeted at educational institutions, but the CEO, one of Vietnam's only female tech startup co-founders, says it can also be used in a business setting for meetings.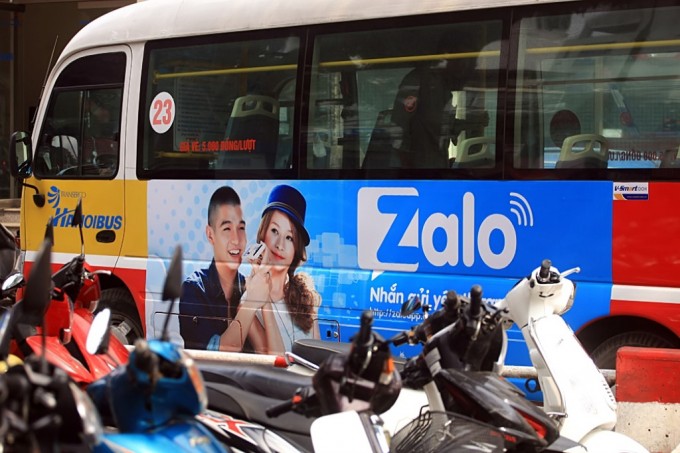 VNG is no longer a startup. It's one of Vietnam's biggest tech giants, but Zalo is worth mentioning here. It is basically Southeast Asia's only large contender against the East Asian chat apps like Line, KakaoTalk, WeChat, and the foreign competitors like Viber and Whatsapp. Zalo is likely Vietnam's second-most-used chat app with almost seven million users to date. That's growth that only occurred in the last year – Zalo did not even have a million users in January this year. The explosive growth has been in part due to VNG devoting so many of its resources to mobile (over 80 employees), but mainly because of the aggressive marketing resources the huge company put into the project.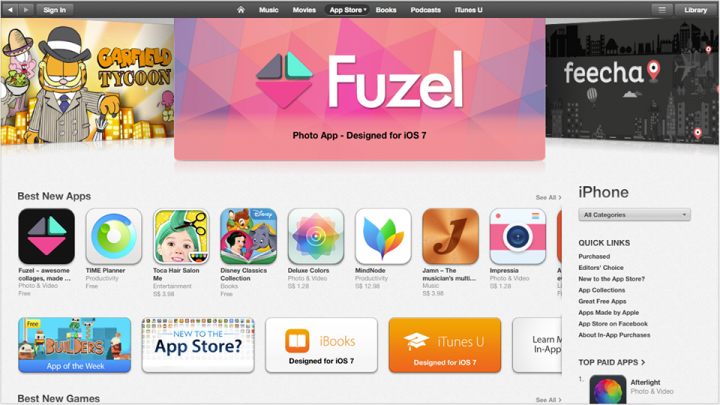 The mobile app company recently released a big upgrade to its landmark Fuzel app. Rather than update the current app completely, the Not A Basement team decided to keep the current app as a Legacy app and encouraged users to download its all new Fuzel app. The new app has already skyrocketed to Apple's new "Best New Apps" and features a chic design. The original Fuzel app has gotten over a million downloads and Not A Basement studio's MangaRock, an app that allows users to read their favorite mangas, has also received over a million downloads.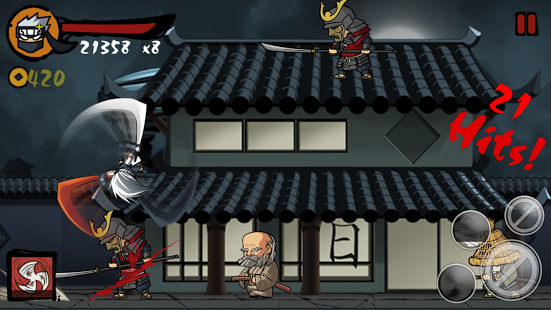 Considered to be one of the most successful mobile gaming companies in the global space, Divmob has produced over ten games for both Android, and iOS. Their most successful is Ninja Revenge, which garnered over one million downloads in 21 days. It got up to two million downloads in the first month and in total has over four million downloads. My personal favorite has been Zombie Age, which allows users to kill zombies.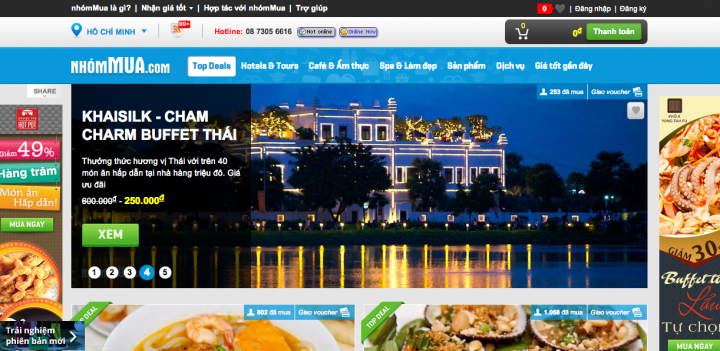 This is the only startup in this list that is basically a sad story for Vietnam's startup scene. Started mainly by a team of Vietnamese Americans and Vietnamese, Nhom Mua was by far one of Vietnam's most successful daily deals sites. It saw user numbers climb at an exponential rate, and saw revenues approaching $2 million per month (according to an undisclosed source). Unfortunately, the site was embroiled in a controversial embezzlement scandal which lead to the exit of the founder and CEO, and the dissolving of the original management team. The ensuing scandal lead to a distrust on the side of the consumer, and ended up leveling the playing field for all other daily deals sites. Today, Nhom Mua still survives but is just another one of the many medium-sized daily deals sites.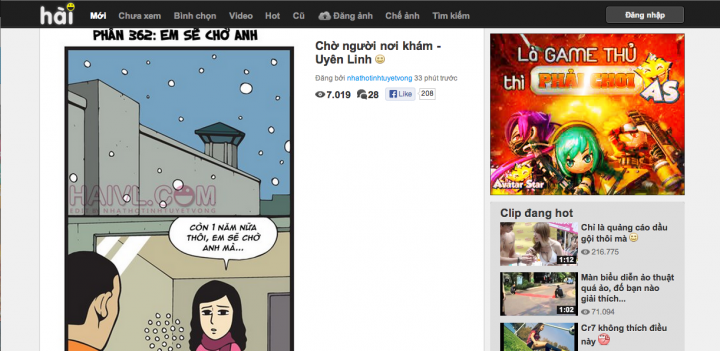 HaiVL, like Zalo, has seen explosive growth in a year, but did not need to spend huge amounts of marketing to get there. It's a site that closely resembles 9gag, the funny photo sharing site, and started out by doing free marketing on Facebook. HaiVL, within just over a year, receives 2.5 million unique visits to its site per day. Half of those visits come from direct visits where users are typing HaiVL into the URL bar. The growth of HaiVL has spawned a number of clones, but being first mover, it will be a long time before anybody can dethrone a startup whose young 22-year-old CEO is intent on hitting 10 million visits per day within the next few years.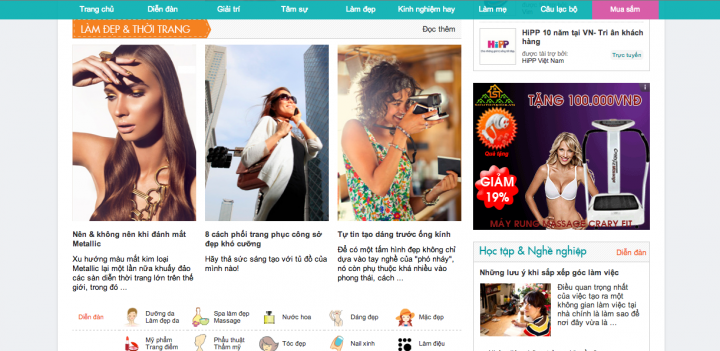 WebTreTho is Vietnam's biggest female forum, with over a million users. It got to that point by focusing on one of the most active online communities on the internet. Interesting tidbit: adultery is often one of the most searched and asked about topics on WebTreTho. With its success and large loyal userbase, it has since been spun off into a massive e-commerce project. It is now under the umbrella name Project Lana, which was considered an IDG Ventures Vietnam stealth project. Under Project Lana, there are three main e-commerce sites including Be Yeu, Lam Dieu, and Foreva. Be Yeu is an e-commerce site for mothers. Lam Dieu is an e-commerce site for ladies' fashion and accessories. Foreva is an e-commerce site for lingerie. Project Lana is one of IDG Ventures Vietnam's biggest e-commerce projects.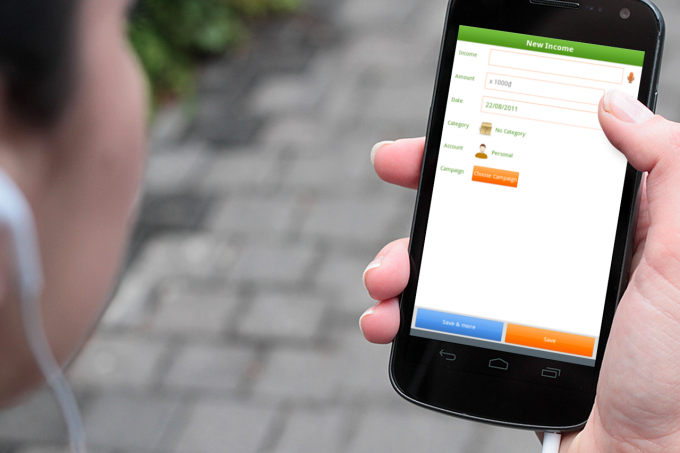 Money Lover is an app that allows users to manage their finances via mobile. The app is beautifully designed and very simple to use, which is probably why it has been able to get over 1.5 million downloads to date. That's in a particularly competitive market for personal finance. And although the app is not at the level of Mint or Money Management, it has managed to garner a worldwide userbase.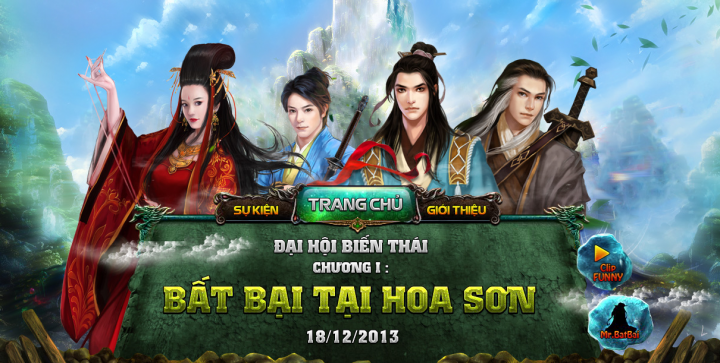 MC Corp is yet another gaming company that has experienced huge success on Vietnam's local market. It's specialty is mostly fantasy games ranging from tower defense, card battling, role-playing, puzzles, and action. With Vietnamese gamers and young folk so interested in ancient Chinese and Vietnamese mythology, MC Corp has been able to capitalize on this niche market with iOS, Android, and flash games.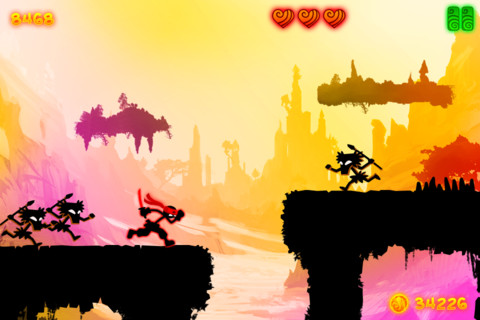 Although quiet lately, Colorbox is one of Vietnam's more successful mobile gaming companies (although likely not as successful as Divmob). Its flagship game is Dalton, a particularly fun iOS app that features a running character named Dalton who runs around in a surrealistic universe chopping down natives and odd creatures. It's one of Vietnam's most successful homegrown mobile game platformers. The co-founders of Colorbox were all former Gameloft designers, underscoring one of the most important aspects of building a successful startup, experience.
All in all, this article is a study in the many types of ways that a handful of Vietnamese startups have been able to achieve over one million users. Some of them have been successful on the global stage, others domestically. Each of them hits on very specific markets like education, fantasy gaming, or communication. It's a lesson for young startups in Vietnam today that are looking for growth numbers like these.
November 29, 2013 at 9:00 pm by Anh-Minh Do
(Tech in Asia)