A complete list of the 18 payment players in Vietnam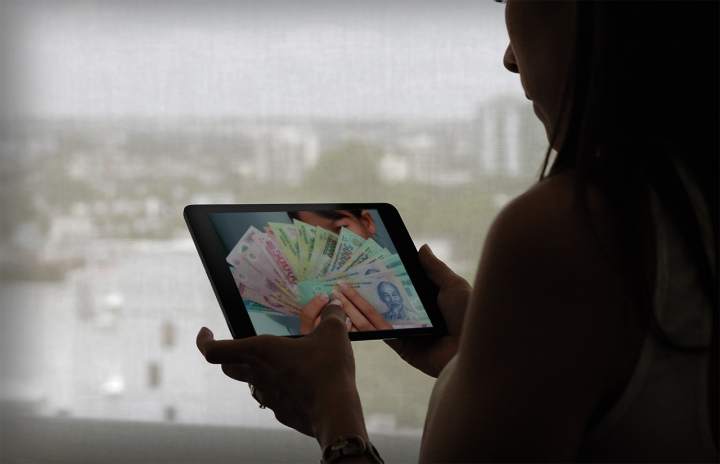 We recently covered 10 online payment platforms in Southeast Asia and I figured I'd follow up with a closer look at Vietnam's landscape. In Vietnam's space, there are plenty of competitors, but they've been limited by banks that are not ready nor supportive, telcos that are still archaic, and a consumer base that has still not adopted credit cards. Nevertheless, this hasn't stopped several startups from finding all sorts of ways to monetize content and websites.
Below are 18 of the players in the payment space in Vietnam. The list covers traditional online payment platforms, along with some players which, while not exactly "payment platforms," support monetary transactions in some form or another.
You'll see the first list of more traditional online payment platforms, and then you'll see that I listed some players who are not exactly payment platforms, but do support making transactions to consumers in certain niches. This is no doubt the result of the landscape that I've summarized above.
It's a big list, so I'll tell you right now, some of the most significant players include SmartLink, NganLuong, Mobivi, OnePay, BaoKim, and 123Pay. But time will tell who will be the real winner in this very complex landscape.
If you think there are any players that I missed, don't hesitate to contact us or comment below and we will add them right away.
Founded by a Vietnamese-American multi-millionaire, Mobivi is one of the biggest names in the Vietnamese payment space, though mainly because of how much money it is carrying, rumored to be over $30 million. Mobivi has long been experimenting with various payment models such as free mobile transactions for non-profit donations, and is now working on online credit card benefits packages for large scale companies. It also allows users to top up their mobile phones straight from their online credit dashboard. Despite its experimentation, it is still not clear yet if Mobivi has generated the traction it needs to be a major player.
NganLuong has been in the business of mobile and online payments for a long time. It leverages off of its own portfolio of companies at PeaceSoft, which includes Ebay.vn and Chodientu.vn. MOL, a regional player in payment, took a 50 percent stake in NganLuong earlier this year. The service is multi-faceted, as it's not only an e-wallet but also a transaction platform like PayPal.
Most people in Vietnam probably haven't heard of this company, mainly because it hasn't caught its big break yet. Last year Rev Vietnam made a bold move when it attempted to push temporary credit cards into the market. These cards could be bought for $20 to $100 and used like a normal credit card online. Unfortunately, the service didn't gain any traction and was shuttered. Since then Rev Vietnam has focused on creating a Square-like dongle that hooks into any smartphone. This also has not gained traction, likely due to the significant barriers to entry – it's difficult to convince merchants who already prefer cash to accept credit cards.
OnePay is the official representative for MasterCard for Vietnam and provides a host of services including bill payment, online transactions, ATM, internet banking, and SMS banking. It's also backed by Vietcombank, which gives it an even more significant advantage – Vietcombank is Vietnam's leading bank, after all.
Not to be confused with OnePay, this new startup specializes in mobile payment. Aside from the horrible branding, it came to the market after OnePay, and it is not considered to be a company that has very much potential in Vietnam due to the lack of infrastructure in the mobile space and the existence of more evolved competitors. That said, it did win the second prize at the recent DEMO ASEAN.
SmartLink, like its competitors, also has a suite of services for payment. This includes ATM, POS, payment gateways, e-commerce payment offerings, and on top of all that, it has payment kiosks throughout the city. Recently, SmartLink inked a deal with Mobivi to allow people to top up their cards and pay for goods via its kiosks.
Started by one of Vietnam's biggest online media companies, VC Corp. Vc Corp, like VNG, Vat Gia, and PeaceSoft, have a host of services including Mua Chung, En Bạc, Dan Tri, Mua re, Rong Bay, and more. Therefore, it can also leverage its content to get users to use its payment platform. It's an e-wallet that accepts all the main ATM and credit card methods in Vietnam.
BaoKim (from Vat Gia)
BaoKim's services are similar to those of NganLuong, including an e-wallet and PayPal-like credit card transactions. Since it's under Vat Gia, one of Vietnam's biggest e-commerce sites, it is able to leverage a huge userbase.
MoMo (from Vinaphone)
MoMo is a service created by Vinaphone, one of Vietnam's biggest telcos. The service allows Vinaphone customers to pay for their bills and access financial services right from their mobile phone. Users can sign up for the services with a series of SMS's to the Vinaphone system, which will then activate the service. This will then create an e-wallet on top of the customer's SIM account.
Payoo is a smaller startup, and not as far along as its competitors. It only released PayBill, which is a service to allow consumers to pay for their bills on top of the Payoo platform. So far, Payoo has not gained significant traction.
VinaPay, which got an investment from three main bodies including: Net-1 Technology Corporation (USA), IDG Ventures (USA), and MK Group (Vietnam). The company is a prepaid distribution that allows users to pay for mobile and gaming content. The company was established in 2007, and since that time hasn't really taken off yet.
A new player into the market from tech juggernaut VNG. It's also one of the cheaper options for retailers. VNG, which recently was rumored about to shutter its e-commerce platform, 123mua.vn, has since bounced back. Obviously, it is able to leverage its two e-commerce platforms including 123.vn and 123mua.vn to get users on 123Pay. VNG is also the leading game company in Vietnam as well as social media company with Zing and Zalo. This allows VNG to leverage on its database to get users on its payment platform.
2C2P (from Thailand)
This startup, which dominates Thailand with a payment platform that gets users to book an item online and then go to the local 7/11 to pay, is soon entering the Vietnamese market. After a user pays at 7/11, the 7/11 will ping the e-commerce site and they will then ship their items to the users. The founder, Aung Kyaw Moe, has stated that the 2C2P model is a transitionary model until the local market becomes more credit card friendly.
Vietpay was started in 2006 and allows people to pay via SIM. This may remind you of mPesa in Kenya, but the problem is not only the transaction fee but also the implementation. As yet, Vietpay has not made significant traction in the space. To its credit, it is working with Mobifone, and that may be its secret sauce. But it's been working at this since 2006.
Viettel, Mobifone, Vinaphone aka Vietnam's telcos
Vietnam's telcos are all run by various branches of the Vietnamese government. This has been the main cause for Vietnam's coverage and pricing of mobile services to be so widespread and cheap but also has lead to Vietnamese mobile services being held back. Currently, mobile transactions are allowed, but the telcos take anywhere from 30 to 50 percent of each mobile transaction. But this has not stopped companies like Deltaviet, an online education company, from getting over 90 percent of its transactions via SMS transaction. If the Vietnamese telcos lowered their cut, the market would explode. It would also cut deeply into all the startups listed here. Unfortunately, this has not been implemented by upper management yet.
Some may criticize the addition of GiaoHangNhanh here. After all, it is a logistics company for e-commerce. Not only that, it's an extension of Vietnam's cash-on-delivery culture. Nevertheless, by delivering and collecting payment from e-commerce customers across the country and enabling small and large e-commerce sites in Vietnam to collect payment, this is clearly a real player. Instead of leveraging 7/11's (a business that has not yet entered Vietnam) like 2C2P, GiaoHangNhanh leverages motorbikes.
Zship is one of GiaoHangNhanh's key competitors in the e-commerece and especially food delivery space. It's also known to be just a little cheaper. Again, this is about cash-on-delivery enabling online commerce.
VNG's Scratch Cards
Long before VNG released 123Pay and Zalo, VNG got rich and famous off of an idea that it learned from Kingsoft in China. It sold scratchcards to internet shops across the country. These scratchcards were then used to pay for online purchases of games. This is a system that VNG built itself to not only avoid the transaction fees from telcos but also to lock users into their game environments. Today, the scratchcards are still in play, allowing users to buy online in-app or in-game purchases. The scratchcard system though, is not used outside of the VNG ecosystem of games and apps.
The frontiers of Vietnam's online payment landscape
As you can see, there's a wealth of payment platforms in Vietnam spanning from very niche cash-on-delivery logistics models all the way to companies that offer the entire spectrum of services. Although many of these companies have leveraged unique ideas to get payment, there is no clear leader that dominates like PayPal in the USA, and no promising small players like Venmo, which get users to pay in new ways that are sticky.
(Editing by Josh Horwitz)
Source: http://www.techinasia.com/complete-list-18-payment-players-vietnam/