Awesome chart shows 50 countries with homegrown tech titans, but only 13 of those nations are in Asia
Awesome chart shows 50 countries with homegrown tech titans, but only 13 of those nations are in Asia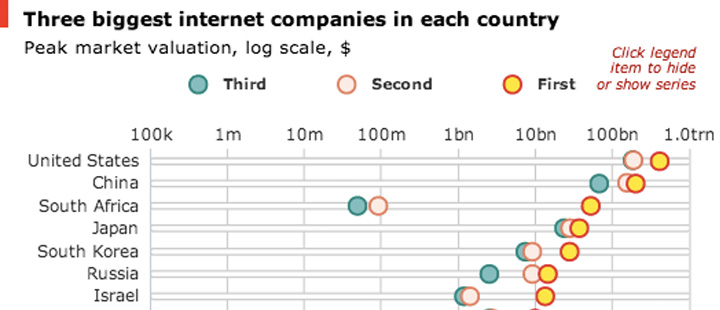 An interesting report from the Economist yesterday crunched data from the World Startup Report and lists the top three most valued tech companies in numerous countries. Of course, the US and China lead the world with the likes of Alibaba and Google topping the chart. In the top ten, there are only three Asian countries with their own tech titans: Japan, South Korea, and China. Australia appears in 13th place.
But when we look at Southeast Asia, the data is even more jarring. Only Singapore, Vietnam, Malaysia, Thailand, Indoesia, and the Philippines make it onto the list of 50 nations with major homegrown tech companies. What may surprise some investors who are keen on investing into Southeast Asia is that Vietnam is just a few spots behind Singapore, which holds the 27th position; Singapore's most valuable new tech company is Garena, pegged at $1 billion. Singapore's second and third largest tech companies are Reebonz and Viki.
Vietnam's VNG helps the country into 30th position on the chart. VNG is valued at $1 billion as well. For Vietnam, it's Vat Gia and VC Corp that fill up the podium places.
Charts can be deceptive, but insightful
The problem with this chart is that it will give you a skewed view of the worldwide startup ranking. In other words, it's only ranking unicorns. It's not giving each ecosystem a comprehensive picture. For all we know, there's a host of startups that sit at the brink of unicorn status in a particular nation, but they won't show up on this chart.
That being said, it's not easy to reach billion-dollar valuations. By mapping the top tech companies in the world, it shows the capacity of each country to not only produce a huge venture but also the size of its market.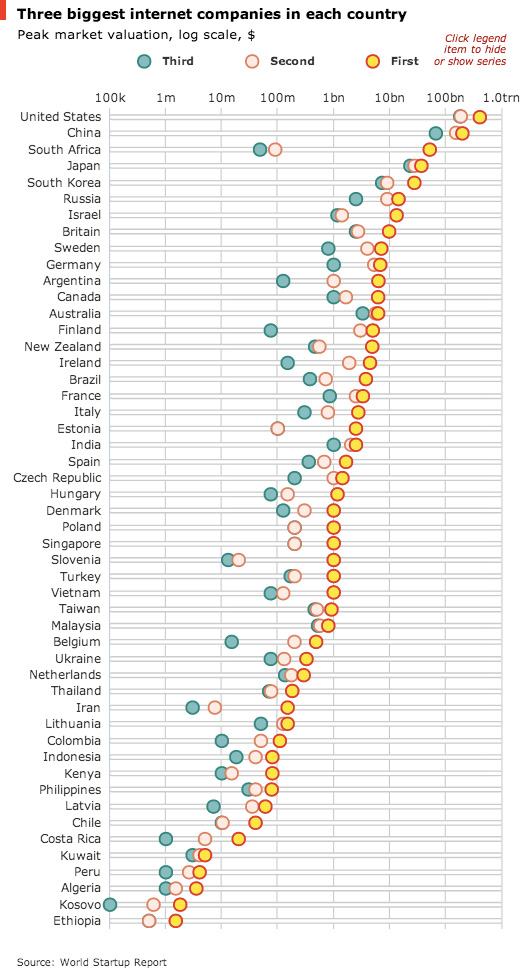 Source: http://www.techinasia.com/top-most-valued-companies-in-asia-13-make-top-50-world/