Tech In Asia Meetup: The battle at the top of the daily deals market in Vietnam
March 25, 2014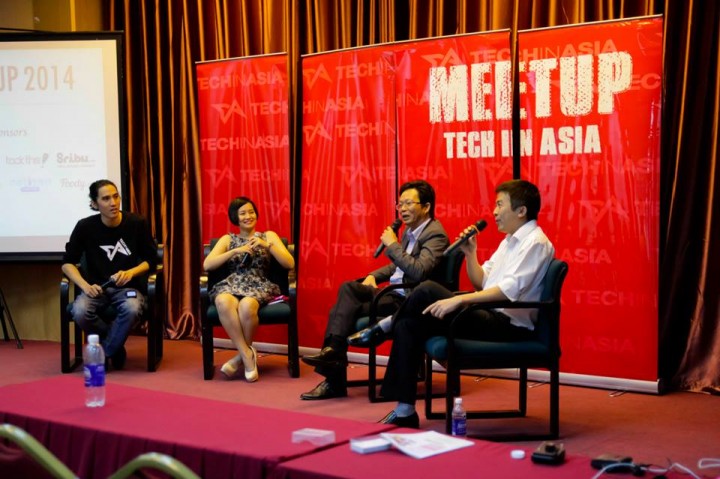 In Vietnam, it is quite arguable that the ecommerce market has been led in large part by daily deals companies. Back in early 2012, ecommerce was still nascent. B2C companies like Tiki.vn and Lazada hadn't grown to the size they are today and the slow rise in vertical companies we see today was nonexistent.
Certainly, massive marketplaces like 5giay and Vat Gia existed, but this also left a big opportunity for daily deals, which presented customers with a compelling reason to go online to look for goods and services. By the end of 2012, the competition was fierce, over a hundred daily deals sites sprung up and one site rose to prominence, Nhom Mua. But by the end of the year, it crashed and burned in a heat of controversy. In its wake was a large population of online buyers who became skeptical of shopping online but were still doing it. Growth for the remaining daily deals sites was still hard, but they kept going in 2013. With this, three main sites rose behind Nhom Mua's crash: Hotdeal, CungMua, and MuaChung.
For our Tech In Asia Meetup last month in Vietnam, we had the two founders of Hotdeal and CungMua on stage. They're arguably the leaders in the space and were willing to speak honestly about the prospects for ecommerce in Vietnam. Among the topics that we covered were: the significance of Vingroup entering the ecommerce market, the impact of daily deals on the ecommerce market, and what's next for Vietnam's ecommerce market as a whole.
Some of the highlights of the talk were the founders' shared enthusiasm with a big player like Vingroup putting in US$50 million into the market and their responses to our question, "what would you do if we only gave you US$50,000 today?" You can catch the whole video with all their insights below. And don't worry that it's not in English, because our team worked hard this week to bring it to you with English subtitles. We've found with subjects as nuanced as these, the local population often prefers hearing about the relevant industry in the local language.
VIDEO: https://www.youtube.com/watch?v=D_zB_3PIWyc
Read more: Tech In Asia Meetup: The battle at the top of the daily deals market in Vietnam [VIDEO] http://www.techinasia.com/daily-deal-meetup-ho-chi-minh-city-vietnam/