THERE'S MORE TO VIETNAM'S STARTUP SCENE THAN MEETS THE EYE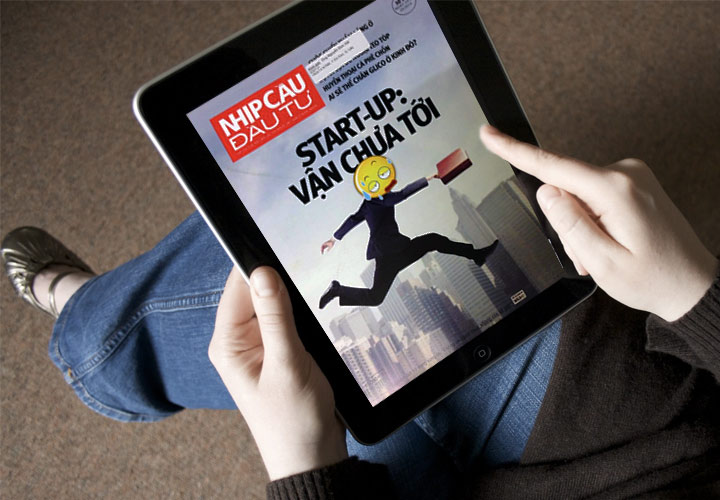 A Vietnamese magazine called Nhip Cau Dau Tu recently published an article titled Startups: Still No Luck. It outlined how startups in Vietnam today have stagnated behind the rise of VNG. One of the central arguments is that VNG is ostensibly the biggest and only tech success from Vietnam. The article interviews some of Vietnam's biggest tech titans including Le Hong Minh, co-founder and current CEO of VNG; Bryan Pelz, co-founder and former CEO of VNG; Do Hoai Nam, co-founder of Emotiv and InAir SeeSpace; and Henry Nguyen, partner at IDG Ventures Vietnam. But the article fails to get into the details of Vietnam's actual startup scene.
With all due respect to the four great men listed above and the journalist behind the article, it's hard to argue that they represent a comprehensive view on the startup scene in Vietnam. Le is CEO of Vietnam's top consumer internet company. I would ask him about how to do startup in Vietnam, not about how startups are performing in Vietnam. Bryan has been working on his own startups that are more focused on the global market, not targeted at Vietnam. Nam, although many of his projects involve Vietnamese people, is like Bryan in that his focus has long been on the global market with both his companies. And finally, Henry, his biggest focus at the moment is bringing McDonald's to Vietnam. In other words, although these men are certainly a part of the startup ecosystem, they represent perspectives that roar from the top.
So for your reading pleasure, I would like to take you through the organic trenches of Vietnam's startups today that indicate that VNG is not the only success to come out of Vietnam and making such an assumption completely ignores a burgeoning startup market.

Fair comment on VNG
Now, before I get into the nitty gritty, I have to say that VNG is indeed one of the most promising and powerful companies in Vietnam's tech scene. It recently hit a huge milestone of 10 million users for its chat app, Zalo, defeating larger rivals like Line and KakaoTalk on home turf. No other company in Southeast Asia has been able to pull this off. And in 2012, it made $90 million in revenue. This far outweighs any other startups near it. But it's worth noting that it was founded in 2004. That was ten years ago. VNG is also currently in a major transition into mobile, a totally new area for them. Although its vast revenues represent powerful reserves to invest in new products and cultivate its platforms, building a strong business on mobile is still an unclear area.
Also, VNG is not the only big company that survived and succeeded from the early 2000's. VC Corp (online media and ads), Vat Gia (ecommerce), and The Gioi Di Dong (omnichannel retail) are also successful, large tech companies.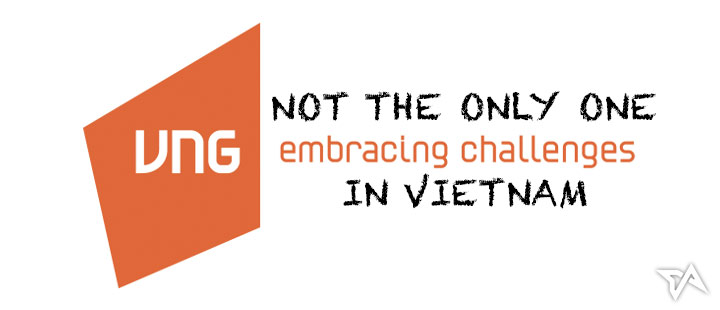 Amazing startups in the new wave
Today, we have seen the rise of startups in the late 2000's and the past few years. The rise of the daily deals sites – like Nhom Mua (at one time valued at over $60 million), Hotdeal (receives 8,000 deliveries per day), CungMua (now has over two million accounts), and MuaChung (operates under VC Corp) – is a profound indication that new startups can enter spaces that VNG cannot. All of these were founded around the same time: 2010. They slowly paved the way for Vietnamese ecommerce to rise. At the same time, a viable B2C ecommerce site has risen since 2010 in the form of Tiki.vn. It started out with books, thus competing with Vinabook (founded by the same person as Hotdeal). Rumor has it that Tiki.vn is valued in excess of US$10 million. Ecommerce is not only a land dominated by the big-hitters like Rocket Internet or Vat Gia.
(See: Forget Vietnam's Lazada and Zalora, Hotdeal.vn makes 10,000 deliveries per day)And that's just in ecommerce. There's a promising handful of startups that are able to compete on the global stage – an area that VNG has not focused on and also struggled to succeed in. The Prima Circa team was officially founded in 2011, although it started working on its apps in 2010. This team created Notes Plus, a mobile note taking app that sells for $10 and has over six million downloads. Its latest app, INKredible, received over one million downloads in one month. Those downloads were worldwide. Not A Basement, an app studio founded in 2008, has repeatedly topped the App Store, even getting Apple Editor's Choice, with its Fuzel photo collage app. Divmob, a mobile gaming studio, has achieved over 20 million downloads for its apps globally. Greengar, with its flagship collaborative app Whiteboard, has got over 15 million downloads worldwide. KMS, an outsourcing outfit, recently refocused some of its technical expertise on QA Symphony, an enterprise-ready testing solution. And do I really even have to mention Flappy Bird? By far, it is one of the biggest game successes out of Vietnam this year that's not from a huge, lumbering company, but made by one guy hidden up in Vietnam's capital. It's interesting to note that these startups do not have the marketing budget that VNG has at its disposal for Zalo.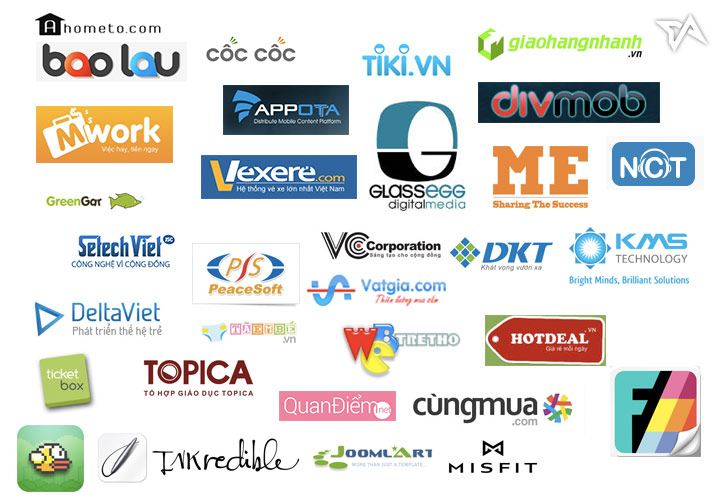 One startup looks set to challenge VNG – let battle commence
But these globally competing startups are also not the only promising startups in Vietnam. There's also a number of strong startups in the domestic market. This includes Appota, ME Corp, mWork, Soha, Nhac Cua Tui, CocCoc, and more. They all come from the late 2000's and now each have staff of over 100 people. They cannot be ignored when you are thinking of powerful new startups out of Vietnam.
I've noted in an earlier article that Appota is a clear and present danger to VNG. It represents what VNG would like to be in the mobile space and I believe there's an upcoming battle between these two companies in the mobile space. Appota has built a mobile platform that can serve up games easily for developers and to users. Its revenue per month is now equal to what it was making quarterly last year.
Nhac Cua Tui is also a strong startup in the music space. In 2013, it had over eight million users with over three million users using it on a daily basis.
Tiki.vn is a strong ecommerce startup that has been able to compete in an area VNG did not do well in with 123.vn, a B2C ecommerce site. Recently, VNG was rumored to have shuffled its 123.vn ecommerce staff into new divisions. Tiki.vn has, on the other hand, received a series B funding round from Sumitomo, a Japanese venture firm. Tiki.vn is now pitted to battle against Rocket Internet's massive Lazada Vietnam.
Coc Coc, a Russian venture-backed search engine, is one of the heavy lifters in Vietnam's search engine market. They've spent over $17 million on amassing a huge 400+ technical team and have gotten over 1.7 million daily active users for its browser, Co Rom. Its search engine has also seen steady growth in taking on Google in Vietnam.
(See: CocCoc: Russian-Financed Vietnamese Search Engine Plans To Spend $100 Million to Beat Google in VietnamOn top of this, there are a number of startups that have grown out of or built on top of engineers and product people in Vietnam. This includes Emotiv, InAir SeeSpace, Misfit Wearables, Gameloft, and Glass Egg. That's only the beginning of the list.
And the innovation keeps coming
We are still seeing more startups come out of Vietnam's woodwork. In fact, it can be argued that in the last three years, we've seen more startups come out onto the market than ever before. This includes very specialist stuff like anti-theft startups like Setech Viet and SmartBike, niche ecommerce sites like Ahometo and GiayTot, and transportation-oriented startups like VeXeRe and Baolau.vn. Vietnamese startups are pushing into totally new frontiers outside of the gaming market.
In a very interesting thread on Vietnam's Launch Facebook group, where most of the country's startup folks go to talk shop, VNG was compared to an older, more robust motorbike, whereas the younger new startups resemble newer, faster motorbike models – those are the ones chipping away at many new areas in a bigger market. Seeing it in this way is a more broad and fair look at the growing ecosystem in Vietnam.