Why did FPT just buy VNG's dead ecommerce site for $500,000?
Why did FPT just buy VNG's dead ecommerce site for $500,000?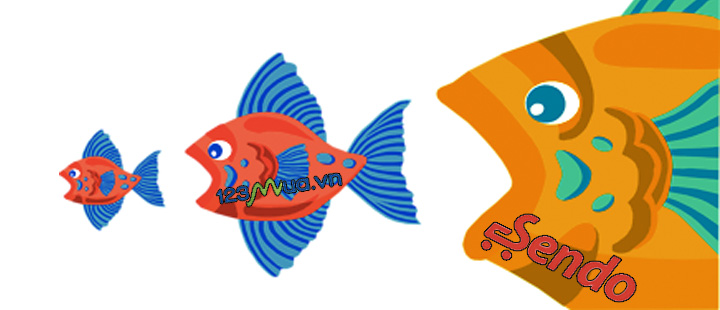 Back in December last year, we reported that VNG, Vietnam's top consumer technology company, had quietly closed up its ecommerce site. It is possible that VNG couldn't handle the margins that came along with an ecommerce business (which usually sit around five percent or less) – especially since VNG's margins, for its core business of gaming distribution, are likely between 10 and 30 percent. When it folded, it distributed its staff throughout the rest of VNG and closed down the 123mua offices. In the meantime, FPT, Vietnam's tech juggernaut (it has business licenses in everything from outsourcing to telco to education) has continued its B2B2C ecommerce site, Sendo.vn. The company even playfully announced that it'd be pursuing drone technology just like Amazon for delivering ecommerce goods.
In a recent move, FPT, via its ecommerce platform Sendo.vn, acquired VNG's defunct estore 123mua for US$250,000. This appears to be a rather bizarre move, since 123mua has been out of commission since it shut down in December. There are several possible reasons for the acquisition. It's possible Sendo.vn wants access to 123mua's traffic, merchants, email database, and most importantly, insight into the classifieds business. At a pricetag of US$500,000 it's not acquiring a full fledged business. It's not likely that the 123mua site will keep running.
Rumors in the ecommerce ecosystem are that Sendo.vn only has about 1,000 to 2,000 deliveries per day. This is dwarfed by group buying sites like CungMua and Hotdeal, which get up to 8,000 deliveries per day on average. Even Giao Hang Nhanh, Vietnam's premier logistics ecommerce service delivers over 6,000 per day. For folks like CungMua (which also recently acquired NhomMua), each both have in their databases over two million accounts that have actually bought something online. Other companies that are ranked as highly as CungMua or NhomMua, like Lazada, likely have similar numbers of accounts.
The point here is that with each ecommerce site with its own separate database and number of accountable users, they each have marketed and acquired a percentage of the total people in Vietnam that are willing to buy something online. This is extremely valuable for a frontier market like Vietnam, where building trust and acquiring a new customer that would like to buy something online is costly and time consuming. Sendo.vn's acquisition of 123mua can be seen as further consolidation of the ecommerce market.
Editing by J.T. Quigley
Source: http://www.techinasia.com/vietnam-ecommerce-sendo-acquires-123mua/